HOW TO USE A RASPBERRY PI3b WITH AN ACTIONOISENOISEBOARD
for build a cheap telepresence robot
The best solution for have a Raspberry pi3 ready
for a cheap telepresence with an actionoiseboard is jitsi videocall service, very easy to use with crhomium browser

all what you need for build your telepresence robot is:


-ACTIONOISEBOARD KIT

-PLAYPAD OR ACTIONOISE APP INSTALLED OR BROWSER COMMAND PAGE

-CABLE JACK 3.5mm MALE TO MALE 4POLE.

-RASPBERRYPI3 CONFIGURED FOR JITSI VIDEOCALL SERVICE IN AUTOSTART:
first of all is important to connect the camera module and set on with
sudo raspi-config in terminal, select interfacing option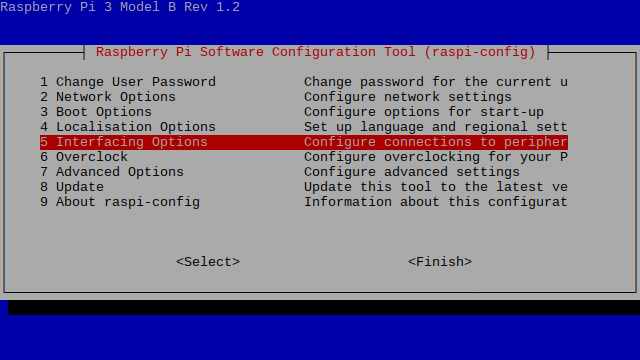 and P1Camera




press enter


yes finish and reboot the sistem

create a bash file with a sleep of 10 second with sh extension:

#!/bin/bash
sleep 10
@chromium-browser --kiosk --disable-session-crashed-bubble --disable-infobars --disable-restore-session-state https://meet.jit.si/personal_id

save and close
digit in the terminal the executable permission for bash file created:

chmod 777 yourscript.sh

now set the autostart of your bash file created
in terminal digit the address of directory were is the autostart file:

cd ../../etc/xdg/lxsession/LXDE-pi
sudo nano autostart

later the last string add this string for to call the bash created in startup file:

@lxterminal -e /home/pi/yourscript.sh

press
ctrl+x
y
enter
With This Command In Terminal: sudo alsactl store
the volume out of headphone still the same for other
future reboot of raspi,is fundamental to set a correct Volume
is recommended set to 25%.For Set VOlume digit "alsamixer"
in terminal and digit up or down arrowKey of keyboard.
If operate from terminal(without a keyboard) can set the volume with this string:
"amixer -q -M sset Headphone 50%" (instead of 50% can change with 25% recommended)
Don't forget to digit before to reboot: sudo alsactl store
for keep the setting in next reboot
reboot the sistem and wait about 10-15 sec.

now can see the chromium browser opened in kiosk mode with jitsi page and camera on
the last thing that need to do is:
click to don't show this again and join meeting.

From this moment can switch on and off the raspberry without hdmi
monitor

if try to connect the jack male to male from actionoiseboard
to the raspberry and with a mobile phone or notebok digit the link:
https://meet.jit.si/"personal_id" can start to control
the motor and start to drive from remote a mini car
with a raspberry on board.
IT IS ADVISABLE ADD A FILTER 5DCto5DC(TENSTAR.B0505S-1w)
FROM P.SUPPLY TO ACTIONOISEBOARD FOR AVOID
FREQUENCY INTERFERENCE.